Having to enter a password into your computer every time it starts up can be frustrating.  Before you remove your password, remember, it is a
security
a should only be considered if your computer is usually under your direct control.
Removing the password is, in fact, a very simple process.
First, click the Windows 10 Start Menu and type 
Netplwiz
. Select the program that appears with the same name.
This window gives you access to Windows user accounts and many password controls. Right at the top is a checkmark next to the option labeled
Users must enter a username and password to use this computer."
Uncheck that.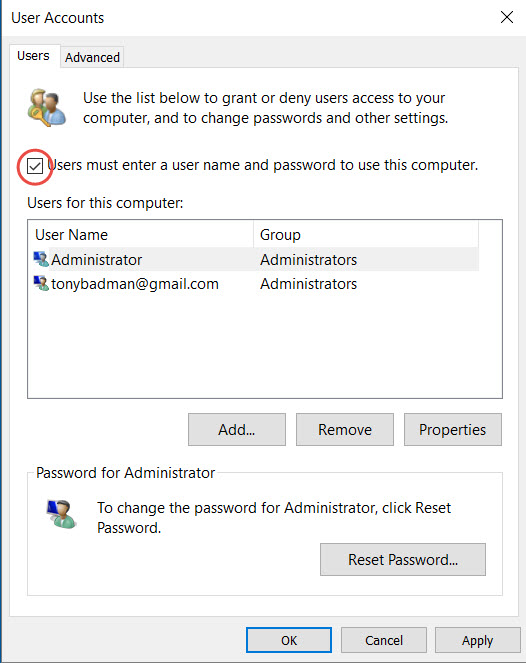 When you click
Apply
it will prompt you for your current password. Enter it twice and you're finished. The next time you reboot, or your PC wakes up, you'll no longer need to type in your password.